What is Clip Studio PROFILE?
Clip Studio PROFILE is a tool that supports communication between creators that use Clip Studio.
Profile Screen
The profile screen is very customizable. You can choose a cover image, create a self-introduction and so much more, making your profile truly one of a kind. Since you can link your other social media accounts, you can display your activities outside of Clip Studio.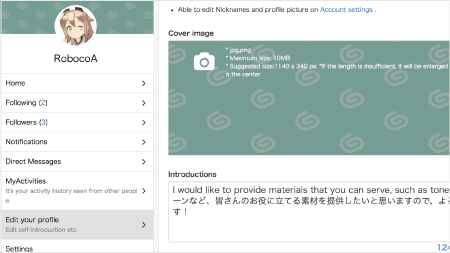 Follow (Timeline)
Follow users to get notifications when they make a new post or publish materials on Assets. You can also show your appreciation by liking posts. Make new friendships and stay connected.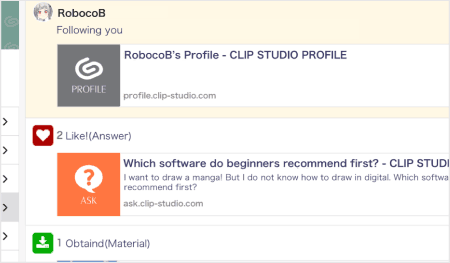 Notifications
You can view responses to your activities done through Clip Studio. On ASK, your post got a like! Your materials on ASSETS got a like! Plenty of joyful responses await you! A list of notifications can be found here.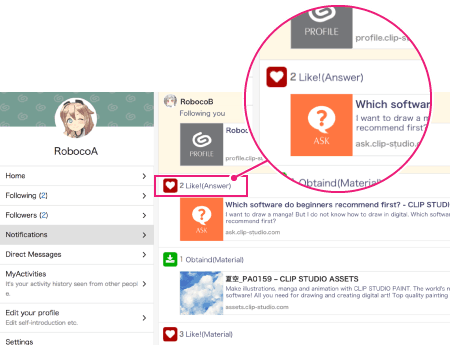 Direct Message
When there is mutual following, users can send each other direct messages. With direct messages, you can have in-depth discussions about your favorite materials and exchange friendly critiques with fellow creators.